Assisted Living at Starling at San Jose
Discover the refined haven of Starling at San Jose, nestled along the serene banks of Goodby's Creek in Jacksonville, Florida. With bespoke services and tailored care, this opulent community boasts an array of amenities in a welcoming and invigorating setting, making it the ideal destination to follow your interests and relish in a dynamic lifestyle. Whether you're seeking Assisted Living or Memory Care, this vibrant community offers the perfect atmosphere to indulge in your passions and embrace a fulfilling existence.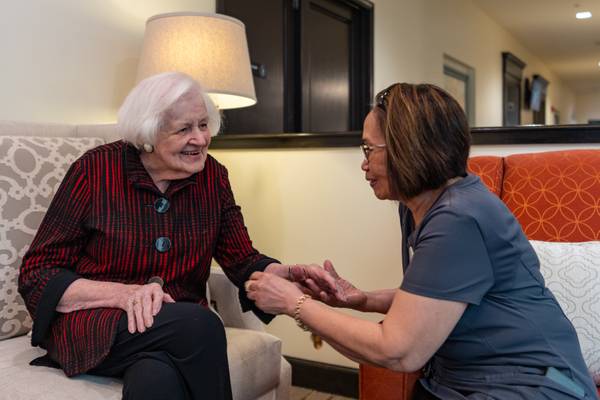 Assisted Living in San Jose
Starling's Assisted Living residences are designed to nurture your mind and body through personalized services, luxurious amenities, resort-style wellness programs, first-class dining experiences, and personalized care from our highly-trained and certified caregivers. Our transparent and predictable care plans are personalized to ensure our services are tailored to your individual needs. Click the button below to schedule a your today!
Experience
At Starling in San Jose, you'll discover a world of unparalleled services, exquisite dining options, exciting engagement opportunities, lavish amenities, and comprehensive wellness programs. This is the ultimate destination for those seeking to elevate their already vibrant lifestyle in Jacksonville.
Other lifestyle options
We understand every individual is unique. Our services are individually tailored to maximize your comfort and vitality.
Respite Care is a temporary stay program designed for seniors who may need additional assistance while recovering from a surgery or transitioning out of a skilled rehab facility before they're ready to go home safely. Respite Care is also beneficial for caregivers in need of a break for personal time and travel. Rest assured, our Respite Care guests will enjoy the same first-class services, engagement opportunities and amenities as our residents – all in the comfort of a safe and nurturing environment they're proud to call home.
more
The loss of memory and cognition doesn't have to mean a loss of dignity and independence. Our Memory Care residences are purposefully designed to provide a stimulating environment that encourages engagement and well-being in a comfortable and secure environment. Residents benefit from dynamic personalized programs, family-style dining experiences, and specialized wellness and engagement activities, while enjoying the comfort and security of a residence they're proud to call home.
more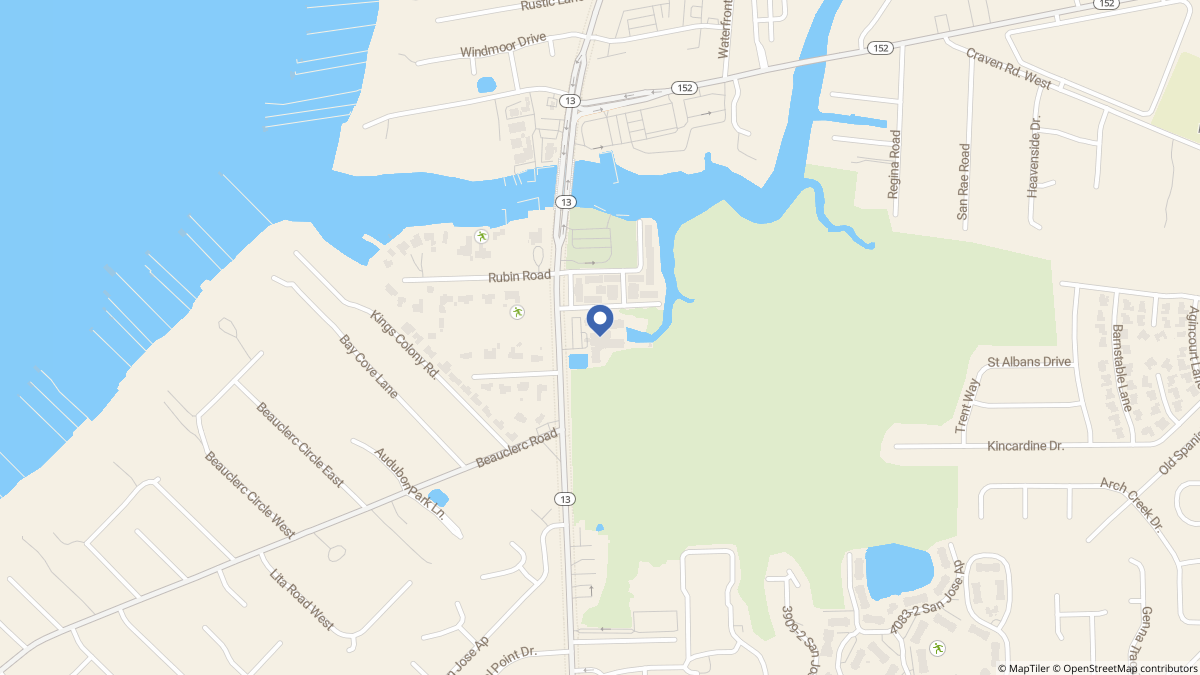 Starling at San Jose
ADDRESS

9075 San Jose Boulevard

Jacksonville, FL 32257
EMAIL

Assisted Living License #12887
We believe outstanding services don't have to come with a premium price tag.
We are here to help you find the best option for you and your family, so let us guide you through our unmatched offerings with thoughtful solutions catered to your individual needs.